With a partner network of over 3500 experts, Intershop is blessed - because all our partners are part of our team, part of our Intershop community. We not only share knowledge and insights with each other, but also respect each other's opinions and celebrate joint successes.
Around 80 percent of our business is done in teamwork with our partners, enabling us to master challenges together time and again, growing even closer together and achieving our goals in the best possible way.
To honor and support our shared success, we offer an annual award for the most successful partners of the year. The Partner of the Year Awards are presented in the regions BeNeLux, DACH, Europe & France. The aim is to give partners the opportunity to present themselves to the public as an outstanding part of the Intershop community.
But how do you win a partner award? The key factor is business success - a combination of new customer business, license revenues, and delivery excellence. In addition, of course, commitment to Intershop is also a key criterion.
In 2020, the following partners were particularly convincing in their regions:
Evident Interactive B.V.
The 2020 Partner of the Year Award for BeNeLux was presented to Evident. They create commerce and service platforms that redefine the B2B digital experience and drive growth - as is now the case with our new customer acquisition in 2020. A company that specialized on vegetable breeding and seed trade joins Vanderlande Industries, Dynapac, RAI Amsterdam, Atlas Copco and many more that are managed by Evident.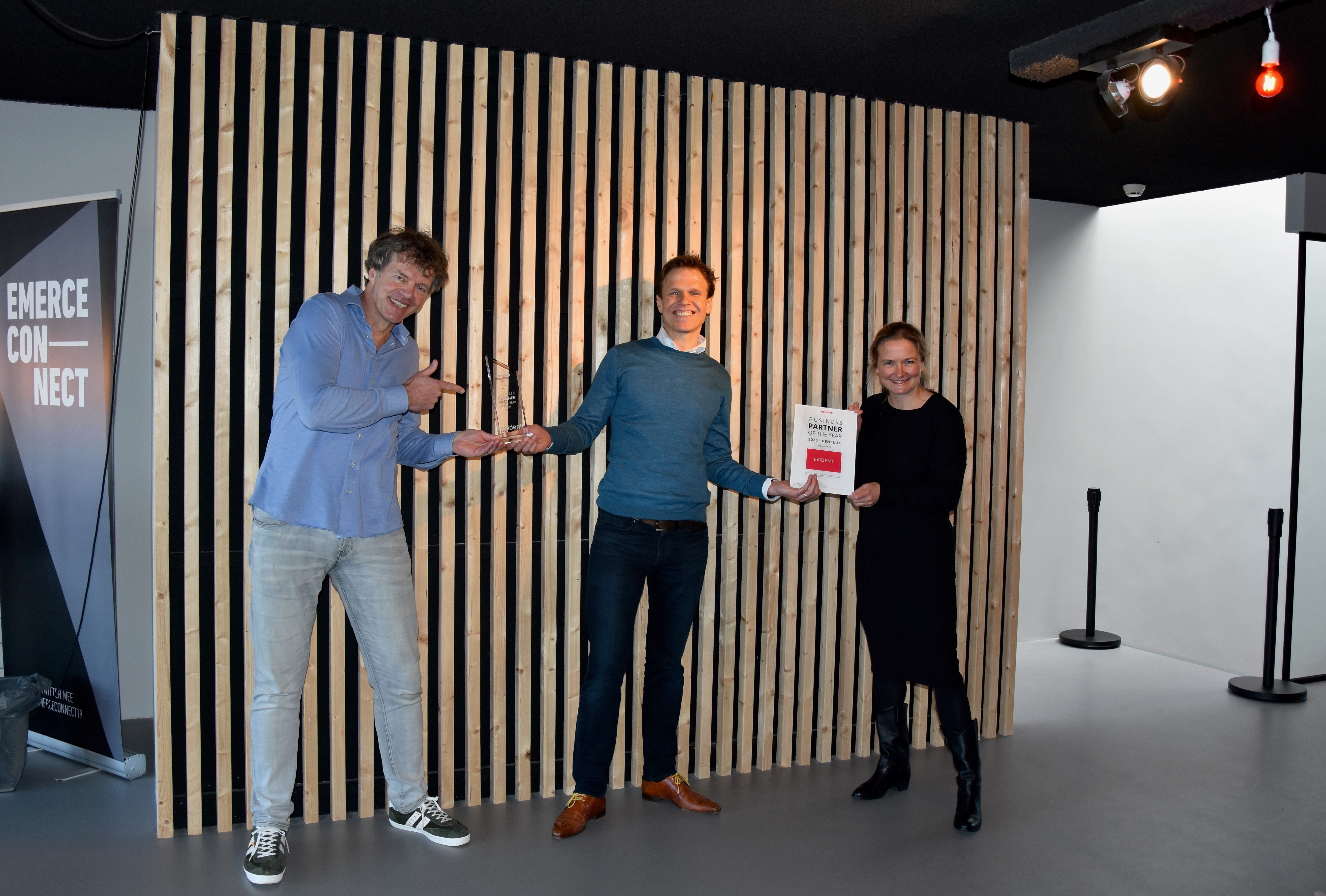 Roelof Swiers (Intershop) presented the award to Mascha Tamarinof & Herbert Pesch (Evident)
Smart Commerce SE
In the DACH region, Smart Commerce received the Partner Award. In addition to complete services for planning, construction, operation, they also offer the optimization of e-commerce platforms. In the past years, we have already supported well-known customers such as Mister Spex, Logitek and Merck. In 2020, we were able to finally win two more interesting customers from the fields of electronics wholesale and services together.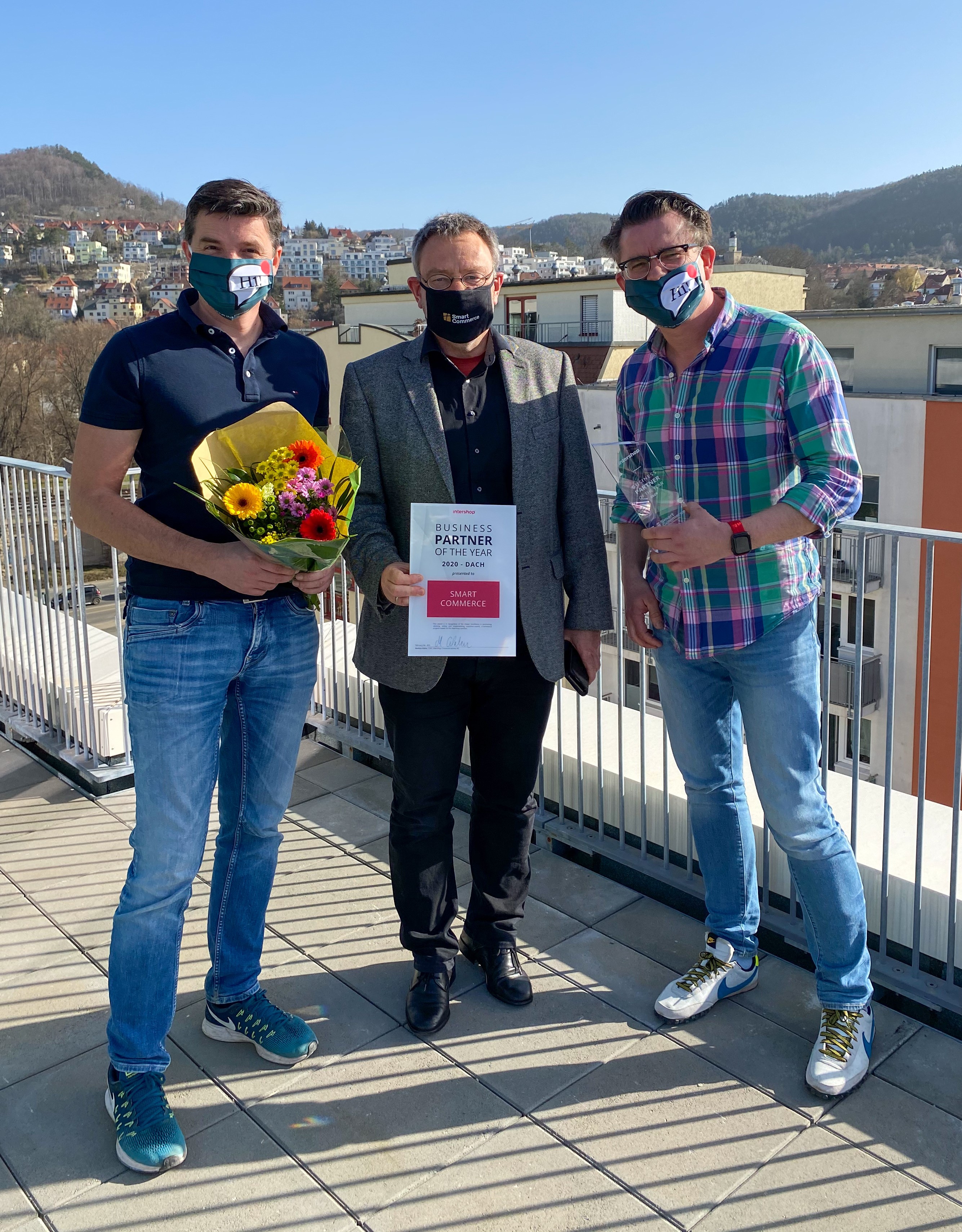 Ronny Höpfner and Alexander Körbs (Intershop) together with Ludger Vogt (Smart Commerce).
WUNDERMAN THOMPSON Commerce
With a Dutch wholesaler of products and services for the workspace, another exciting customer project in Europe was added in 2020. Thus, the Partner of the Year Award for this region went to Wunderman Thompson Commerce, who made this success possible. Also in previous years we worked together with great customers like SharkNinja, Jumbo Supermarkten, Plus Retail, Isero and many more.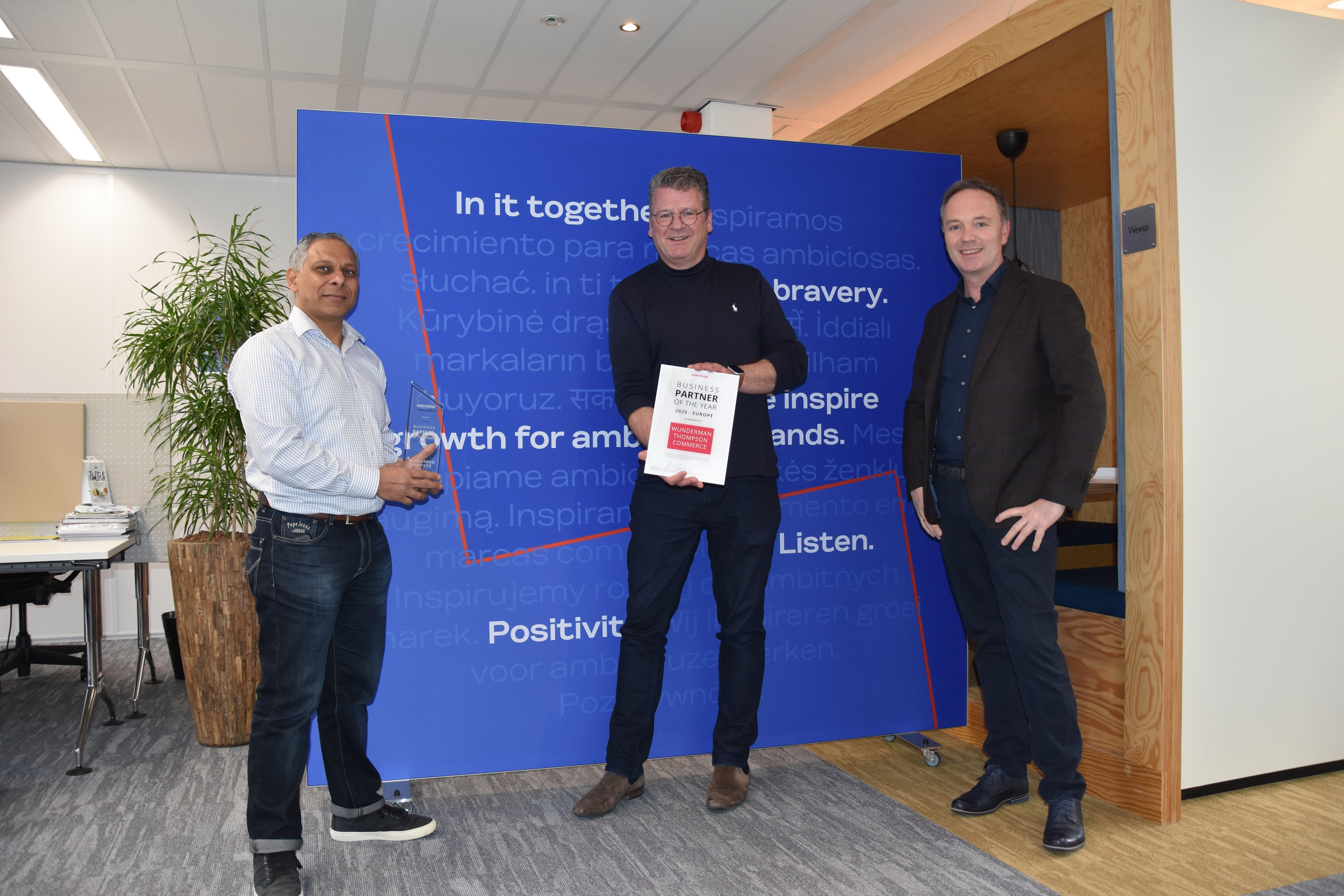 Sandeep Mahajan & Nils Kijkuit received the award from Gerrit Enthoven (Intershop).
DATASOLUTION SAS
DATASOLUTION's mission is to support customers in their digital strategy. The mutual references are extensive: from RAJA, SONEPAR and Sogiphar to ALKOR - and far beyond. Last year, the portfolio also expanded and we were able to take on new challenges with three projects, presenting DATASOLUTION with the award for France. The new customers come from the sectors of wholesale of office supplies, services and solutions, manufacturing of hygiene and protective product solutions and wholesale in the field of agriculture.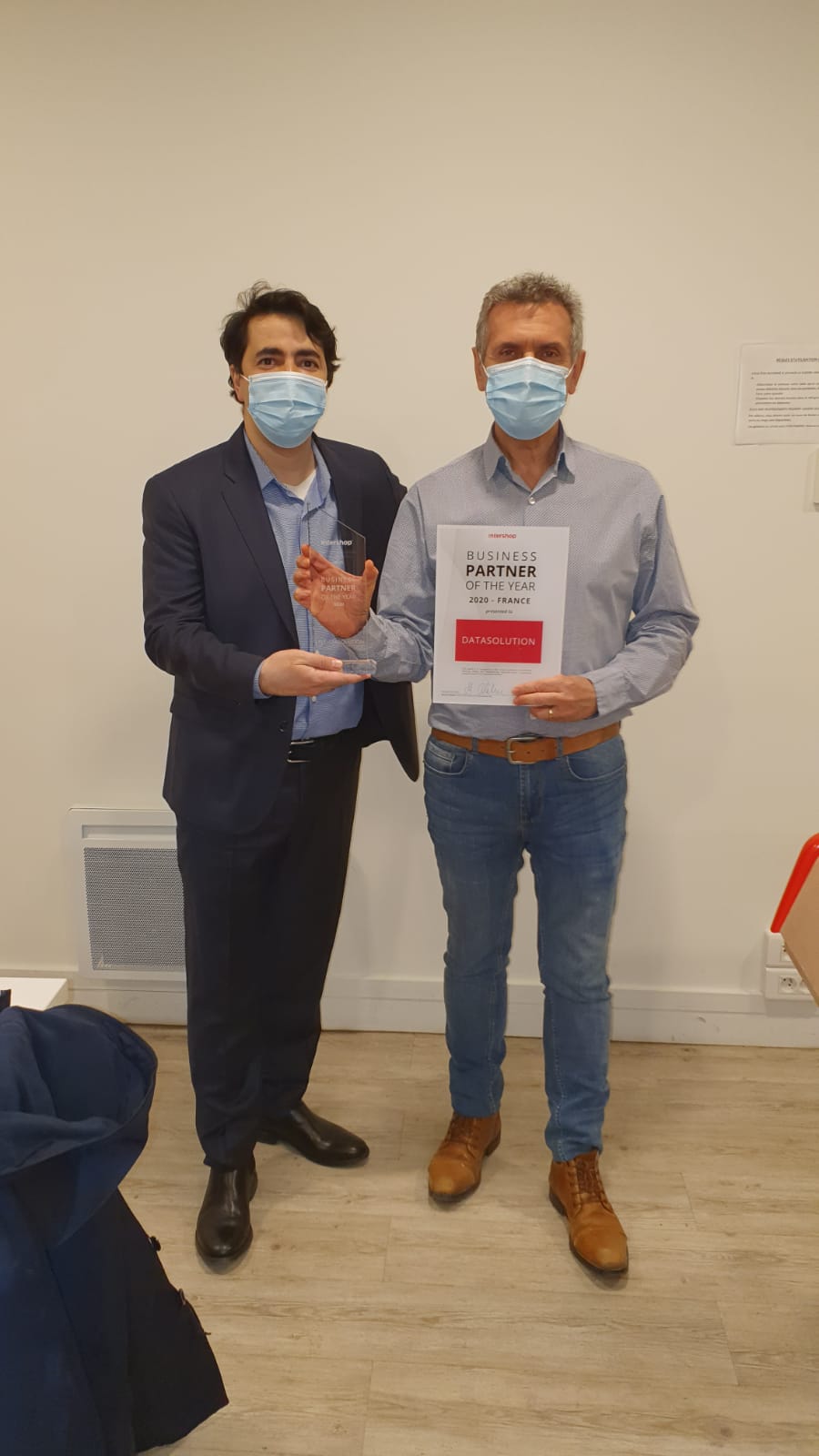 Toufik Boudellal (Intershop) handed over the award to Philippe Audibert (Datasolution).
Congratulations to the winners! We are very proud of the successful partnerships. We would also like to thank our colleagues Roelof Swiers, Alexander Körbs, Ronny Höpfner, Gerrit Enthoven and Toufik Boudellal for making it possible to present the awards in person, even under the current difficult conditions. Teamwork makes to dream work!