Augmented Reality is more than a fancy trend. The new generation of HoloLenses is already conquering various markets, not leaving out the B2B sector, where search for specific spare parts of complex products can be tedious and time consuming. Exploded views have always been an intuitive and fast solution for this.
There is one limiting factor, though: Augmented Reality needs special equipment. - Does it?! Not anymore, really. With Intershop, ordering products using Augmented Reality is now possible from any mobile device. It's called Augmented Commerce: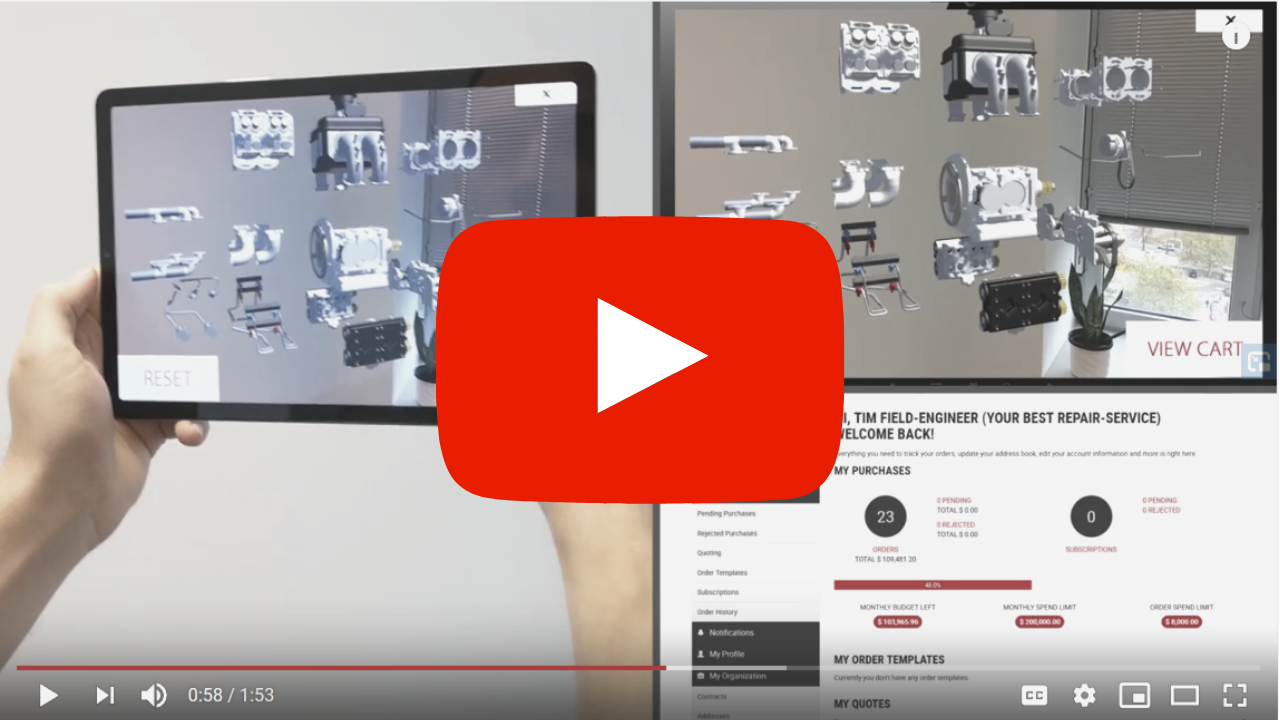 We transferred the capabilities of our HoloLens showcase to Android- and iOS-based smartphones and tablets.
Augmented Commerce enables intuitive and fast spare part reordering via your tablet or smartphone. It is possible to convert your existing CAD-files for 3D- and 2D-models used in the spare part search app. The use case also includes the integration of our sophisticated Commerce solution.
Boost your B2B customer portal with new digital services. Be sure that the simplified order process via mobile devices will significantly increase your customers' satisfaction.
If you want to know more about this use case or if you would like to get familiar with our extensive B2B feature set, our experts are looking forward to answering your questions.