Conversational Commerce
The most natural way of communication for people is spoken language. Nothing is faster, and accompanying to other activities easier to use than an oral exchange. It is therefore not surprising that ComScore estimates that as early as 2020, up to 50% of all searches will be carried out by Conversational Search. What challenges and opportunities does this provoke for the e-commerce sector?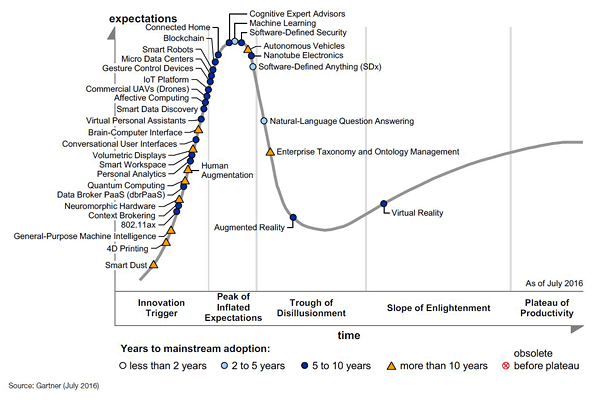 How does the topic of Conversational Commerce fit into the current trends in e-commerce?
AD: Conversational Commerce is a big trend. It covers all forms of conversation, i. e. bidirectional communication with technical systems such as chat, messaging services or other interfaces such as natural language. Personally, I think that the last one is the most promising, because it is the most natural way for a person to communicate by spoken language.
The technologies required for this have been massively advanced in recent years. Many large and small platforms now offer interfaces: Siri, Cortana, Alexa or Google now are our daily companions. Language-based services are therefore easy to develop, because basic research is no longer necessary.
Who will benefit from Conversational Commerce?
AD: Several scenarios are imaginable here. The basis connecting them: The smartphone has become a "second personality", - or at least the main interface of most people in the digital world. This intensive use has become the driver for services and interaction of all kinds.
Combined with speech as the most natural means of communication, it is not surprising that speech recognition systems are also integrated by default into all common smartphone operating systems. However, language wasn't developed for its use by technology. It is fuzzy, and the understanding of a person's intentions still requires a degree of communicative intelligence.
Here, the provision of artificial intelligence within technical systems is required. On a morning run or during the daily commute, there are often transfer times when people are on the move, making language-based control of apps more convenient. Entering speech into a device also attracts people with physical disabilities who may not have been able to operate generally available devices, too.
But also in the B2B area, voice control and natural language conversation is helpful, for example in the field services or for craftsmen. One can easily imagine they don't have their hands free to operate apps, e. g. to draw up a list of missing work equipment or to reorder them on site.
How does Intershop deal with the trend?
AD: It has been a topic for some time now, especially in the research area. We are working on chatbots, and have also developed a language-based use case for e-commerce. The first point of contact here was entering a shop and searching for a product which has not been specified yet.
The wording is naturally blurred here, so the intelligence of speech recognition can score points: By interpreting terms such as "large", "small", "much" or "little", value ranges can be correctly restricted and applied to product attributes.
At the same time, the intelligence used can anticipate product wishes very well and clearly distinguish them from similar products. With regard to hits in a quantity of product data, the most suitable products can be pre-sorted in the correct order, so that only the relevant search results are presented to the user, which ultimately increases the conversion rate due to a lower user termination rate.
Our showcase uses the voice control for a product search, which can be used in every commerce touchpoint. Technically, this is a speech-to-text and vice versa implementation in a mobile shopping app via Microsoft Bing-API, which is part of the Microsoft Cognitive Services. It enables 2-way communication:
1) The search phrase is entered as a language and further processed as text.
2) The search results are displayed on the display as a product list, and an explanation is also given by voice of what the search has found and how it has arranged the products so that the communication channel is maintained.
How does it work?
The "magic" in the background is a semantic search, which was implemented with a solution of our partner Semknox from Dresden. It enables "semantic storage" of product data in an ontology. The solution enables precise search results even though the natural language was blurred, as it can interpret fuzzy search entries and accurately filter out understood product requests. A traditional search can't do that.
Do product data have to meet special requirements for this?
As recommended for any good commerce application, the product attributes should be well maintained. The better the data quality, the better the search result. However, special properties or attributes are not necessary.
This all makes sense. How can I get this for my business?
Our research team has developed a prototype for an Android app that works with our Commerce Solution, together with our Synaptic Partner Semknox. Their semantic processing of product data sets is necessary to use our Conversational Commerce functionality. All functionalities used are integrated via REST interfaces. Please contact Nils Breitmann for more information, we will be happy to advise you.