New goals, plans and innovations - that's what it was all about at the German Partner Day in Berlin.
Our goal was to communicate those to our business partners and - of course - cultivate our good relations.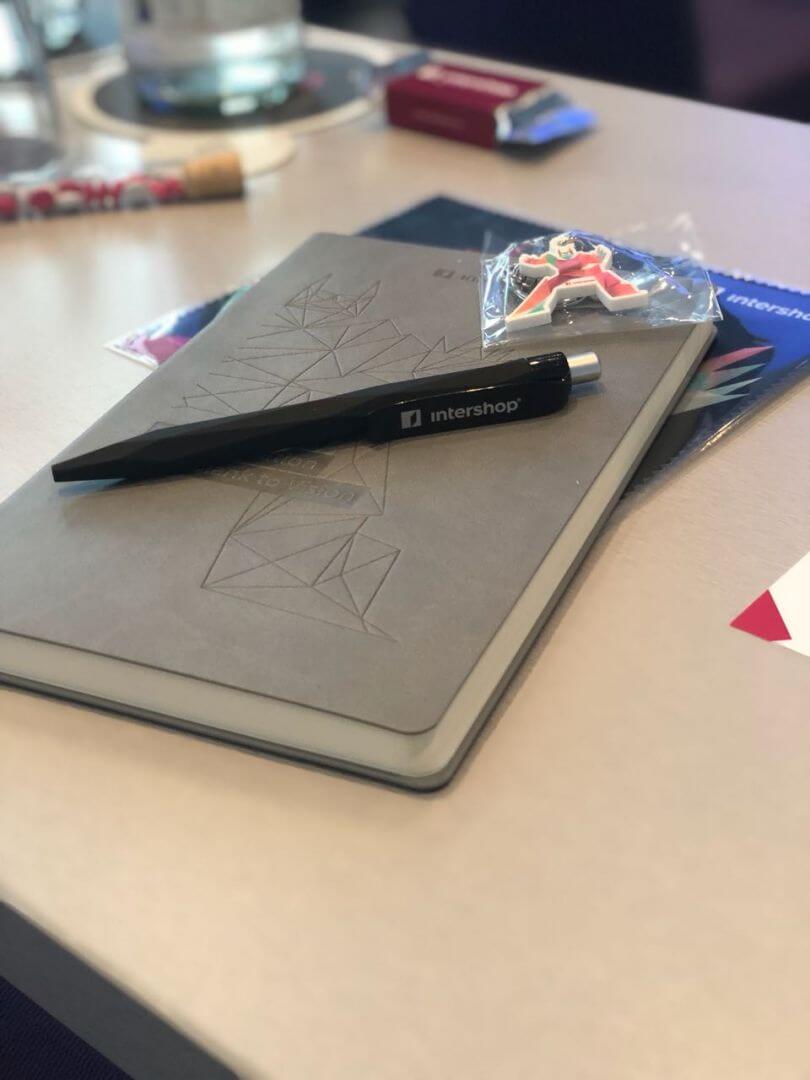 "The Intershop Partner Day is like a family get-together," says Isabell Zeitz. "There is an experienced generation that has been around for years and on which you can always rely. But there is also the addition of a new family, which is young, dynamic and sets off for new shores. They came together to discuss our roadmap, strategy and market with us."
In the n-how Hotel we found a perfect location, which not only offered excellent cuisine but also a perfectly suited conference room.
15 partner companies accepted our invitation. Alexander Körbs took the chance to introduce himself and thereby open the event with 40 participants.
Axel Köhler then presented the company's 2018 focus and Jochen Wiechen got everyone on track with the roadmap of Intershop's products.
Marketing news was also part of the agenda, as was the presentation of the partnership with Microsoft.
The response of the partners to Intershop's 2018 strategy was eagerly awaited, and it turned out to be very good!
One of them commented: "I find it incredibly exciting to see in which direction Intershop has developed itself in recent months. The story and strategy behind their cloud focus is comprehensible and well thought-out. I'm curious to see what else is coming and keep my fingers crossed."
One highlight was Tobias Giese's and Steffen Geier's presentation of the new IoT showcase - the smart drill.
The excitement of the day culminated in the Intershop Awards ceremony:
SignTEK, which recently celebrated success with the Block Food project, are now "Newcomers of the Year" and nubizz have been selected as Partner of the Year. No wonder, since projects such as Ehlert and Intergastro are exemplary for the intertwining of technology, customer understanding and implementation skills.
After a joint dinner, the hosts and guests celebrated at a concert, and so the German Partner Day 2018 in Berlin came to a resounding end.