MUSIC STORE is one of the world's largest distributors of musical instruments and equipment. The Cologne-based company has a large 5500 m² shop where all types of instruments, including guitars, drums, pianos and triangles can be viewed, tested and purchased.
A fire destroyed everything - except the vision
Almost half of the company was destroyed in a fire, but Michael Sauer and his team rewrote their own success story: "As a result of the fire, we had to sell large quantities of fire-damaged items. Of course, these could not be sold at full price. The discount really attracted a lot of people. It went so well that we could continue to purchase special items and sell them as cheaply as possible. Since then we have been supplementing our sophisticated portfolio with this."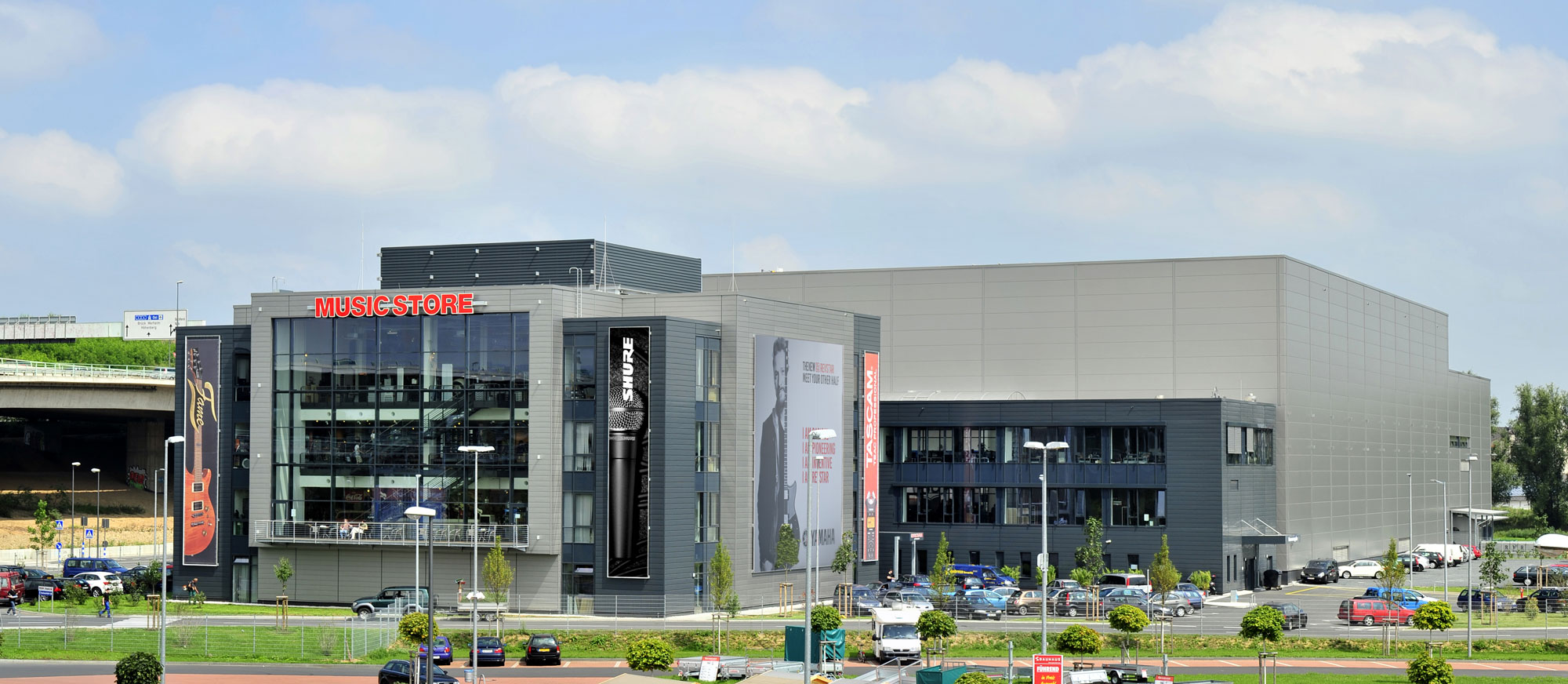 Omnichannel Commerce
In 2011, the company moved into new 40,000 square meters of headquarters that integrate the brick-and-mortar shop, warehousing, logistics and administration. In order not to lose the drive in the online business and to be able to use all the advantages of the fully automated high and small parts warehouse, the existing solution for the web shop was migrated to Intershop Commerce Management 7.4.
Sauer: "Since 2006, Intershop's omnichannel commerce solution has been a fundamental component of MUSIC STORE's international growth. Our international shops make an important contribution to our total revenues."
International Commerce
Thanks to the Intershop solution, languages, currencies, shipping methods, and VAT rates can be centrally managed and used accordingly. For example, 31 different VAT rates are implemented on the platform, as are 10 languages including Russian (and thus Cyrillic script). Thus, the shop is always prepared for country-specific features and allows the customer to purchase without conversion and translation.
Thanks to the Intershop Promotion Engine, MUSIC STORE can use targeted marketing instruments in its shop and run voucher campaigns. The corresponding advertising banners within the shop can display prices in the respective local currency or can only be shown only in certain countries and regions. It is also possible to offer vouchers only for dedicated customer segments. With these highly flexible options, MUSIC STORE can efficiently bind its customers to the shop and create an individual shopping experience.
Would you like to find out more? Read the success story of MUSIC STORE!