Mauro Boffardi is Intershop's expert for the Nordics. This week, he is on a mission to leverage the "purpose-driven commerce" at the D-Congress in Gothenburg. With 2200 participants, 110 exhibitors and 66 speakers, this is Sweden's largest e-commerce event. Sign up for a free ticket!
Mauro, who are you and how can you support visitors of D-Congress?
After 20 years of being a digital architect, I started as Customer Success Manager for Intershop in the Nordics last year. I want to gather stories of digitization from as much people as possible: If someone reading will be there, please contact me, tell me, what is your story, what you strive to achieve!
Digitization Stories?
Sure, we live in the digital era, but many companies are starting only now to redesign their old processes to bring them on digital channels. It is a very interesting time, because the way companies interact with each other is being completely redesigned. Yes, there are guidelines and ideas, best practices even, but, let's be honest, the limit is only the creativity of the persons involved.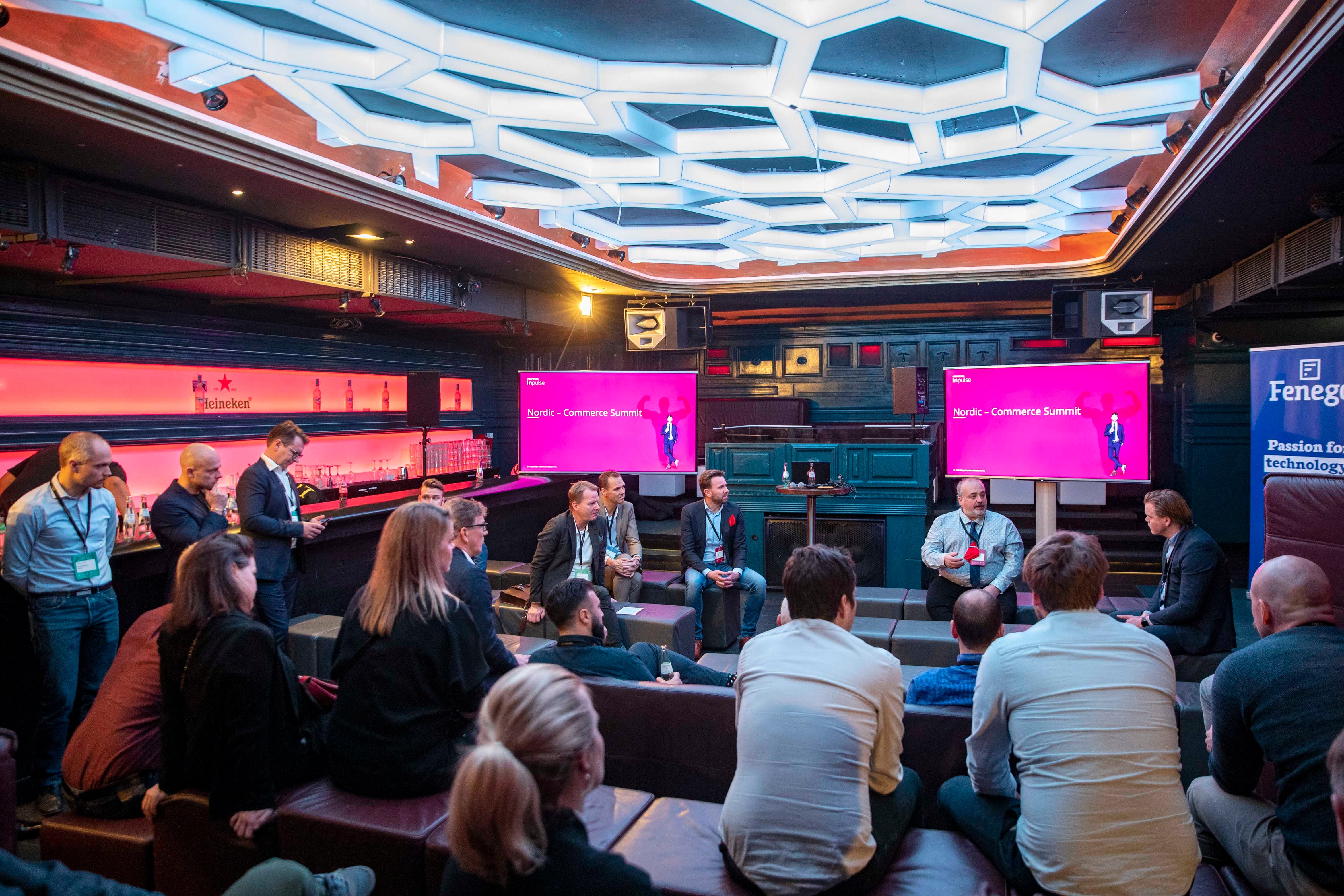 There are no limits?
Well, kind of. Technology leaped forward thanks to the B2C explosion, and became mature and reliable. Concepts like mobile computing, broadband internet, GPS, AI, AR, and many other, are now part of our private digital life and given for granted. The majority of B2B processes just started scratching the surface of these possibilities.
What is special in the Nordic Market?
I think the Nordics are a perfect combination of cultures. They strive for innovation as well as profitable companies. Almost every Intershop customer in the Nordics is pioneer of a new digital sale model, or implements a new technology, or created entire new concepts.
Just at D-Congress, our customer Pierce is finalist for the D-Award.
Martin & Servera flipped upside down the relationship with their customers, creating and publishing tools they can use to run their business. Amongst them, they automated the integration with Karma, bringing sustainability to thousands of restaurants with the flip of a switch!
I am very proud of how many customer use our platform.
For being Italian, you seem to have a strong connection with the Nordics.
Yes, in the last 12 years I built a strong network of people and I really take pleasure in creating business where everybody can benefit. We went from having only one or two implementation partners to having five, the last one has still fresh ink on the contract. And more will come!
At the same time, we as Intershop are more and more involved with our customers, providing development, training, consulting and support.
I am also working very closely with other Nordic solution providers to complete the range of our offering, like PIM, DAM, CPQ, and much more.
So what are your expectations for the near future?
I want to bring Intershop at the center of a competence network that companies could use to get inspired, concretize their ideas, and lift their digital business, having a positive feedback loop.
Do you want to share your story and ideas with Mauro? Meet him in Gothenburg on March 5! Sign up here for a free ticket!