How to build an online flagship store?
To say it bluntly, most B2B e-commerce portals from manufacturers and wholesalers are functional only. Period. This a missed opportunity because customer portals can be so much more. Jaap van Oort, Strategy Director in Customer Experience Management & Commerce at Wunderman Thompson, advises: Use your customer portal as a tool for content, commerce, and customer service!

To increase your conversion rate, the customer journey should be flawless and inspiring. Great customer journeys lead to higher customer satisfaction, increased customer lifetime value, and growth of your organization.
Keep it simple(r)
It is a common mistake that B2B is all rational and not emotional. This is not true. B2B customers expect high-quality products and an inspiring shopping experience. This asks for a personalized B2B experience. That most companies fail yet, is clear from research by Wunderman Thompson. 43% of respondents said that buying online is still more complicated than offline. Specific buying processes and certain products can indeed be complicated. However, there are many straightforward products as well. Buying those should be easy – just as simple as on Amazon, for example. A lot has changed in the B2B field already. The pandemic has been an enormous change driver for B2B digital businesses. Many organizations in manufacturing and wholesale invested in B2B commerce platforms. Some are more successful than others. The one thing winning companies have in common is a better UX – User Experience.

The B2B buyer is a human, not a job title.
So, what is the key to success, then? A seamless order flow certainly is part of it. But let's not forget that B2B buyers are humans, not job titles or login & password combinations. These humans have emotions. Never underestimate the power of emotion in a buying process. The survey showed that emotion is just as important as technical content and specifications. To make your customer experience more 'emotional,' it is vital to work on your brand. This way, a user experience will change into a branded shopping experience. This brings many advantages: B2B customers are inspired to visit the manufacturer's or wholesaler's website more often to purchase in a different category than they would normally. Also, other departments of the B2B customer organization might bring a visit to the commerce platform. In short, if your organization is not a brand, it is a commodity. And commodities, well... they can be bought anywhere for the lowest possible price.

Your flagship store... is online.
Companies like Amazon Business need to be seen as serious competitors. The ordering and buying process could not be more straightforward, payment terms are supple, and pricing is super transparent. Manufacturers and wholesalers can counteract by cherishing their customers. By not just letting them buy products but by giving them a branded shopping experience. How? By transforming your B2B portal into an online flagship store. The customer portal is an essential touchpoint for the B2B customer. Here, he visits your organization regularly. The customer portal is your primary online brand location. When you take it a step further, it is even possible that on your branded portal, you sell only those products that truly represent your brand – for the right high (!) price. A branded shopping experience also means selling is transformed into telling and cross-selling. And fulfilling demands changes into generating demands because of this transformation.

Guidance from inspiration to buying and returning customer
The typical B2B portal is filled with products, pictures, factsheets, personal price lists, etcetera. For a branded shopping experience, both inspiration & knowledge must be present at the beginning of the funnel. Examples are information about the brand, the categories, whitepapers, great photography, and even a tv commercial. The next step is conversion: Easy buying, tracking and tracing info, etcetera. All steps are continuously guided and supported – by chat, customer service, or sales agents. Keep in mind that in the whole customer journey, the balance between inspiration & knowledge on the one hand and conversion on the other should be well balanced. The more the customer moves to conversion, the less inspiration & knowledge are necessary – but it should not be wholly absent! In short, you want to capitalize on every moment in the customer journey with your customer. Campaign, proposition, category landing, solutions, product listing, product detail, wish list, check-out, and My Account. This requires a modular set-up, mixing inspirational content – here is where the marketing department comes in – and a seamless ordering experience.

The Segmentation Framework
An inspiring customer portal is different from the destination. There is a next step: A personalized customer portal. In short, in-person sales transition into personalization of the portal. This starts with segmentation on lifecycle, where you consider whether organization X is a prospect (or not), whether the organization has created orders before or not, whether the organization is returning customers, etcetera. Also, you can segment on engagement: Has organization X visited the portal recently, talked to someone from sales, etcetera? All this information can be represented in a so-called Segmentation Framework. This framework helps you to decide what kind of content is needed for each customer in every phase of the customer journey. The customer journey becomes both modular and personal. Content, commerce, and customer service are integrated and go together.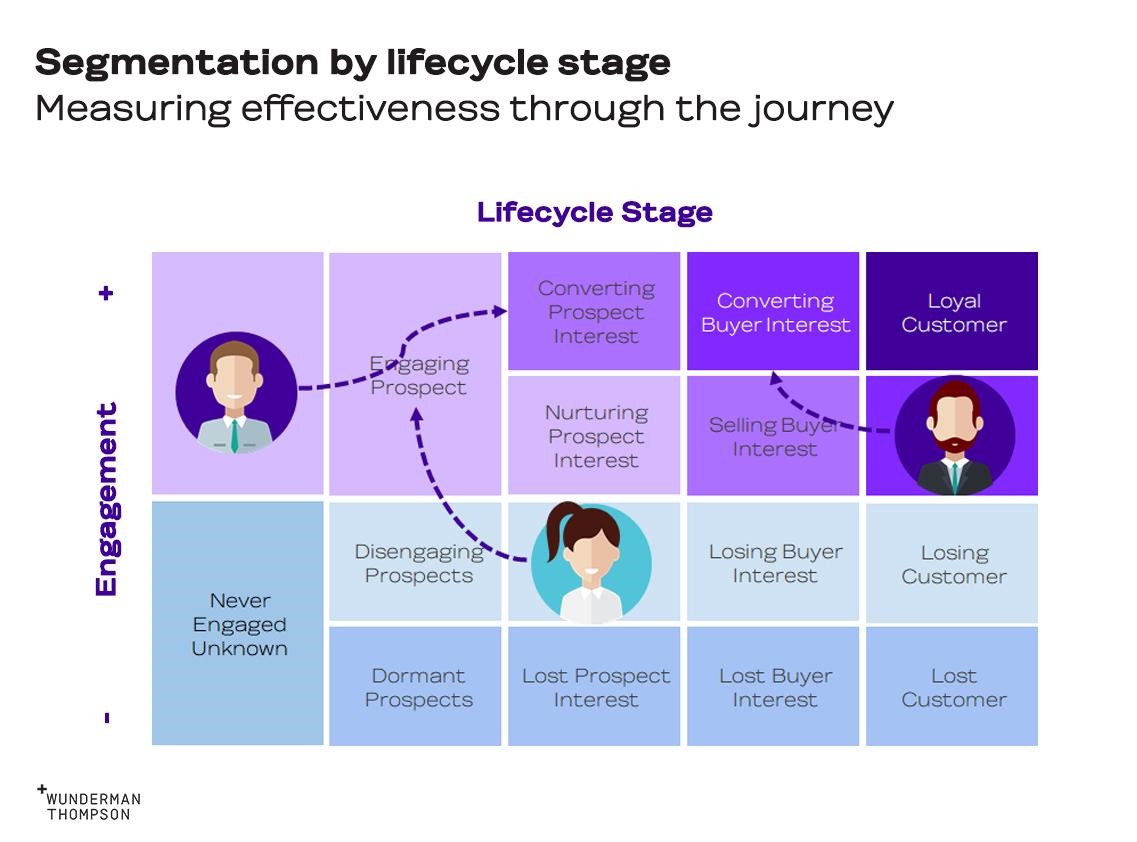 4 tips for a branded B2B shopping experience
Your B2B customer portal is an important touchpoint for inspiration, branding, conversion, and customer service. Use this space well.

Blend content, commerce, and customer support with modular thinking.

Use a Segmentation Framework to build a lifecycle strategy and a personalized customer journey.

Breakdown data silos across Marketing, Sales, and Commerce.
Is your organization ready for a branded B2B shopping experience? Do you have any questions? Please feel free to contact us.