Do you know the advantages of rental models in B2B for manufacturers and distributors?What is Product-as-a-Service?
Customers sometimes only want to rent products for a limited period of time and not buy them. E-commerce and service applications need to adapt their processes accordingly to respond to customer needs. But what could such rental models look like, for example?
In B2C: Does your terrace need a thorough cleaning? Having a high-pressure cleaner in your basement where you might only need it twice a year: That is a waste of capital and space. Why not simply rent such a device? Maybe even one that you can work with more efficiently and with better results. One that would actually have blown your budget when you bought it.
In B2B: As a manufacturer or distributor (think of special construction machinery) you have the possibility to rent out your products in addition to the classic sale. In contrast to the consumer sector, however, in business environment it is rather capital goods that are suitable for Product-as-a-Service. Perhaps your customers only need certain machines for a temporary, unique project - then you could make the same machine available to different customers again and again!
How does the billing of rented products work?
On the one hand, the period of use can be the basis for billing. But also the usage itself (e.g. mileage, revolutions, and throughput) is a factor that can be billed via a fee. However, this requires intelligent devices that have a constant connection to the Internet. Intershop's Smart Drill is a nice example: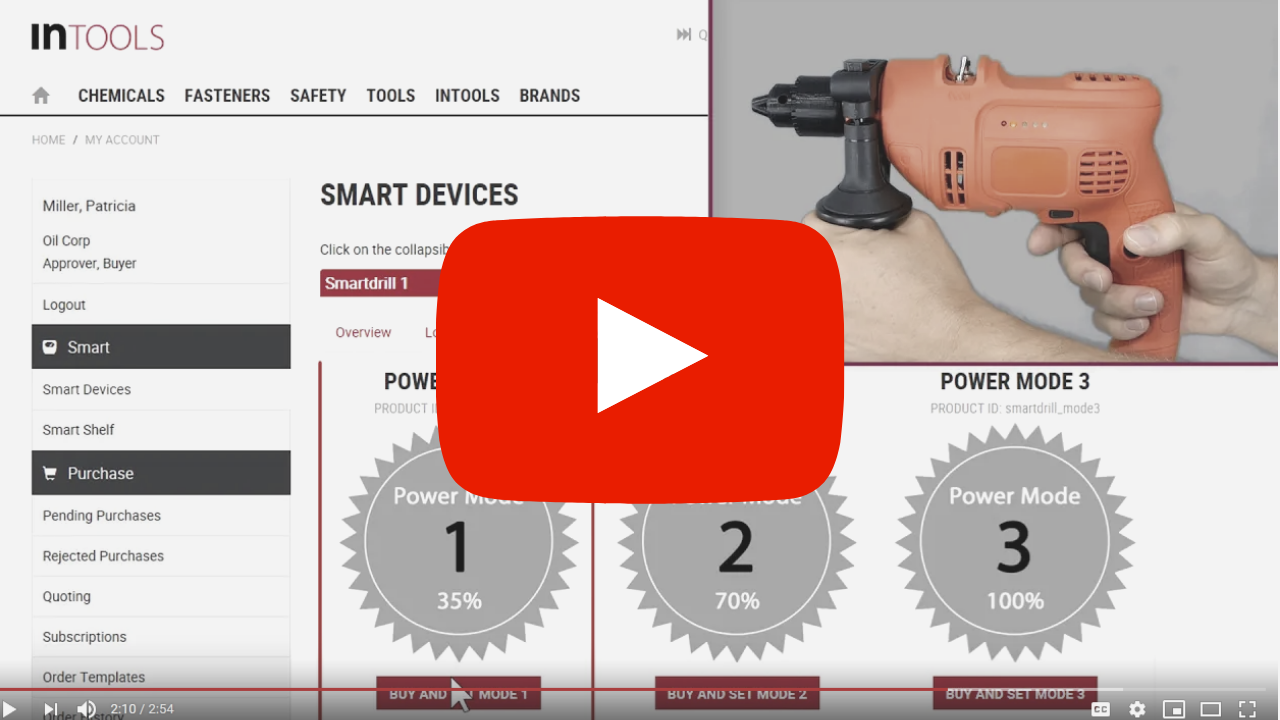 The invoicing and administration of rented products can then be easily carried out online: Anytime and from anywhere.
This is where Intershop and ORBIS come into play. The e-commerce solution can execute and map the transactions. Further services are offered by the connection to Microsoft Dynamics 365.
E-Commerce and Microsoft Dynamics 365
In MS Dynamics 365, entire B2B organizations can be mapped. For example, you can display the machine park or attach ticket requests from customers. This enables manufacturers and distributors to identify where their products may need improvement. The e-commerce system can also serve as a data source: By drawing conclusions about customers' buying and rental behavior, you can develop exactly the services your customers want.